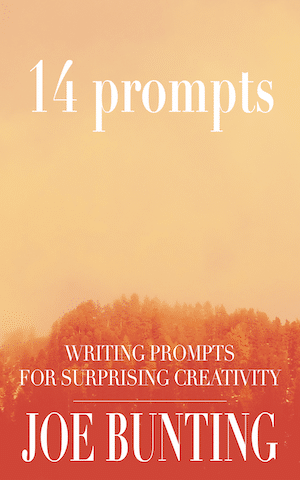 We've just emailed you 14 Prompts: Writing Prompts for Surprising Creativity, a book full of our best, most inspiring writing prompts.
So go check your inbox!
I hope you enjoy the book, but more than that, I hope the writing prompts allow you to experience a side of writing that was previously closed off for you.
If you haven't received 14 Prompts already ,you can get your copy by subscribing here, or by purchasing 14 Prompts on Amazon.
The creative writing prompts in 14 Prompts are designed to be done with the whole Write Practice community. I'd love for you to post your writing and give feedback to other writers. To make it easier, I've included the links below to the corresponding chapters in 14 Prompts.
I hope you enjoy these writing prompts, and all the creative writing prompts we post daily on The Write Practice!
Don't have the 14 Prompts yet? After you subscribe you'll find it in your email inbox. If you haven't subscribed yet, you can click here to sign up.